Thought we would share this article!  It was a great read and pretty right on.  It was originally posted on CNN Money.  To read the article in its entirity follow the link below!  We salute these amazing woman!
http://money.cnn.com/2014/07/14/luxury/secrets-of-successful-moms/
There's talk of whether working moms can have it all and whether they're "leaning in" enough.
Three successful women, who also happen to have young children, give CNNMoney a look at how they make things work, what it's like to ask for help and what they still struggle to get right.
All the moms realized that with success comes the ability to pay for child care, namely nannies — a luxury that many mothers can't afford. But their work comes with a different set of stresses and pressures.
Rosie Pope
Founder of Rosie Pope Maternity, a clothing and accessories line, author of "Mommy IQ: The Complete Guide to Pregnancy" and founder ofMomprep classes. She opened her first store the day she had her first child and right as Lehman Brothers, where her husband worked, collapsed (he now works with her). She lives in the suburbs outside New York City with her two sons and two daughters, all under six years old.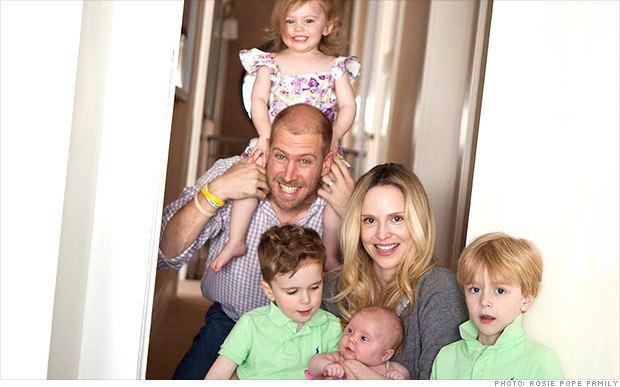 Rachelle Hruska MacPherson
Founder of Guest of a Guest, a site that chronicles the glitzy ins and outs of New York's social scene (which she founded with Cameron Winklevoss). She's married to New York hotelier Sean McPhearson, and they have two boys under three years old.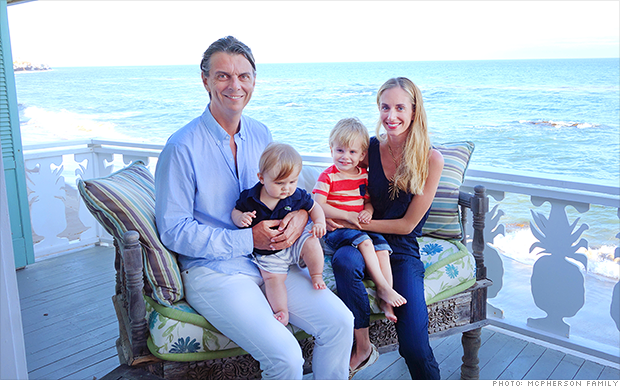 Zanna Rassi Roberts
Senior fashion editor at Marie Claire, stylist, fashion correspondent for "E! News" and "The Today Show," mentor on "Project Runway All Stars." New mom to 3-month-old twin girls.